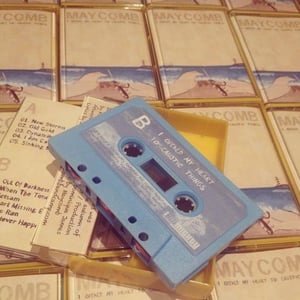 £

4.00
Our debut full-length, painstakingly pressed to cassette for all the dead format nerds. Sky blue cassettes in yellow cases.
Hand numbered and limited to 30.
Side A
1. New Storms
2. Old Gold
3. Dynamiter
4. I Am Constantly A Variable
5. Sinking Song
Side B
6. Out Of Darkness Cometh Light
7. When The Time Comes
8. Jetsam
9. Start Missing Everybody
10. Also Ran
11. Whatever Happens, Happens
I Am Mighty Records.